"The Lines Between Us" was an award-winning, year-long multimedia exploration of inequality in the Baltimore region. Every Friday at 9 a.m., WYPR's Maryland Morning with Sheilah Kast broadcast personal stories and challenging conversations about race, class, and other factors that can divide our one region into separate worlds. At this website, we've published data maps that illustrate the landscape of inequality in the region, your stories about how these "lines" have impacted your lives and what positive steps have been taken to cross the lines and build a stronger, more equitable community.
The series won a prestigious 2014 Alfred I. duPont-Columbia Award, one of broadcast journalism's highest honors. We put together this video summary of the series for the award.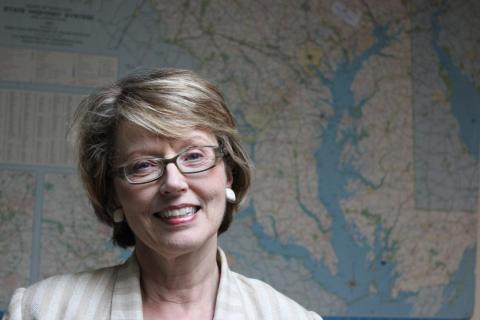 Sheilah Kast has hosted WYPR's Maryland Morning since it started in 2006. She began her career at The Washington Star, where she covered the Maryland and Virginia legislatures, utilities, energy and taxes, as well as financial and banking regulation. She learned the craft of broadcasting at ABC News; as a Washington correspondent for fifteen years, she covered the White House, Congress, and the 1991 Moscow coup that signaled the end of the Soviet empire. Sheilah has been a substitute host on NPR's Weekend Edition Sunday and The Diane Rehm Show. She has launched and hosted two weekly interview shows on public TV, one about business and one about challenges facing older people.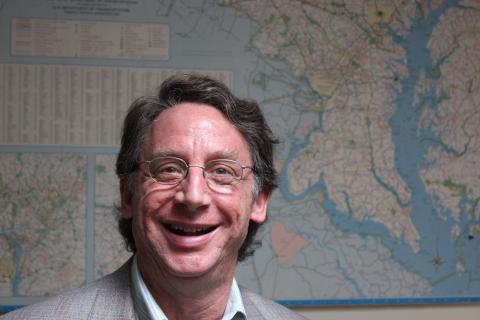 Tom Hall is the arts and culture editor of Maryland Morning. He covers topics ranging from race and religion to arts policy, poetry, music, and film. For the past three decades, Tom has been the Music Director of the Baltimore Choral Arts Society and the Director of Choral Activities at Goucher College. Tom maintains a busy schedule of guest conducting and speaking engagements each season, including the Emmy-winning Christmas with Choral Arts on Baltimore's WMAR-TV, and he serves frequently as a panelist for the National Endowment of the Arts. Tom has written for Style Magazine, Baltimore Sun, Historical Performance Magazine, and SIDIC Review, an international journal which promotes understanding between Jews and Christians.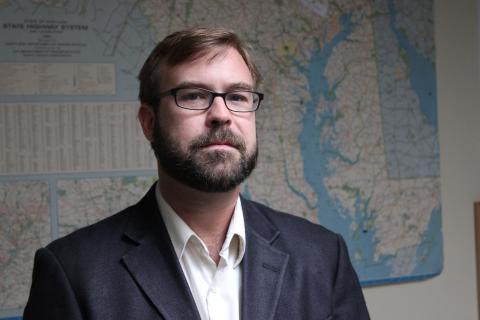 Lawrence Lanahan is the senior producer of Maryland Morning and the project leader for "The Lines Between Us." Lawrence earned master's degrees from American University's sociology department and the Columbia University Graduate School of Journalism. He has covered race and class issues for magazines and public radio programs like Columbia Journalism Review, The Crier, Weekend America (R.I.P.), Marketplace Money, and the Sunday Real Estate section of The New York Times. Lawrence's chapter "New Possibilities and Old Limitations of Political Art in The Wire" appeared in The Art of Social Critique: Painting Mirrors of Social Life, published by Lexington Books in 2011.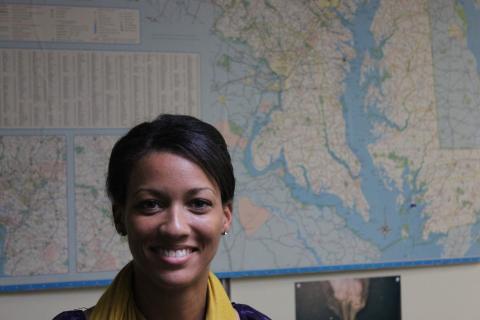 Jamyla Kay came to us from Delmarva Public Radio, where she was a reporter and local host for All Things Considered. Thanks to funding from local foundations and members of the WYPR Board of Directors, she's helping us produce "The Lines Between Us." At Delmarva Public Radio, Jamyla was awarded "2011 Best News Series" by the Chesapeake Associated Press Broadcasters Association for her look at racial inequality in Somerset County's government, and she's covered redistricting, same-sex marriage, and the depictions of minorities on television. She also led an NPR-guided revamp of the Delmarva Public Radio website.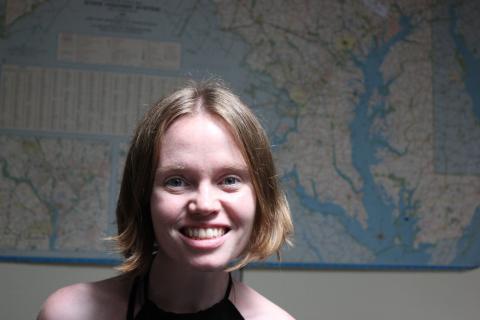 Stephanie Hughes joined Maryland Morning as a producer in fall 2010. She's interested in subjects including housing, sustainability, and women's rights, and she's covered topics including the practice of midwifery in Maryland and the relationship between the transgender community and larger GLBT community in Baltimore. She's interested in crowdsourcing and citizen journalism, and completed a fellowship in January 2012 at the Knight Digital Media Center at the Berkeley Graduate School of Journalism. She's reported pieces for NPR, Marketplace, The Takeaway, Living on Earth, and Salon.com. A native of southern Delaware, you can find her on Twitter @stephanie_h.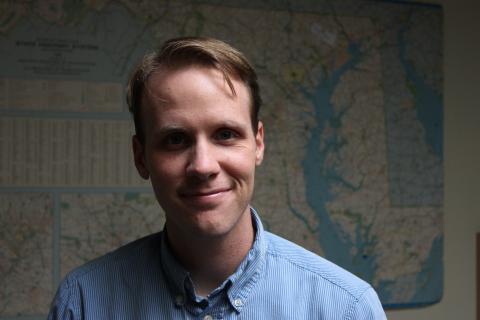 Matt Purdy joined Maryland Morning as a producer in September 2012. Before that, he was a freelance reporter and producer in the WYPR newsroom. He follows goings-on in City Hall and science and technology. He also likes bikes. You can follow him on Twitter.