Wednesday, October 17, 2012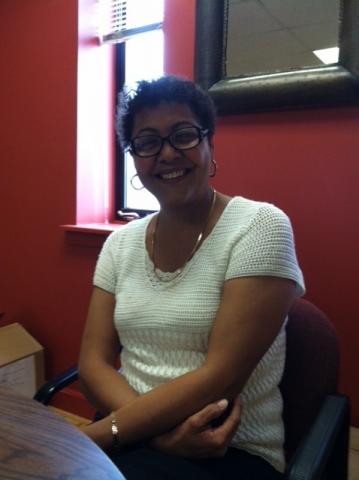 Jermin Laviera, 53, was born in Venezuela. When her husband suggested they move to Baltimore in 1987, she agreed. She says her decision to relocate was largely influenced by emotion.
"You know, we get in love and after one year, I came to Baltimore and we got married," Laviera says.
Laviera says she couldn't speak any English when she first arrived. That soon changed as her husband insisted she take English classes at the Hispanic Postulate, which has since been renamed the Esperanza Center. Laviera has been a fixture at the Southeast Baltimore immigrant assistance center since 1987. She is now a community worker at the Esperanza Center, but she says she has worn many hats over 25 years.
"First I was a student, then volunteer, then part-time, then full-time," Laviera says.
Laviera says although she may meet Spanish-speaking immigrants from several countries every day, Hispanic residents in Baltimore have created a shared identity and culture.
"We are the same here," Laviera says. "In your country OK, you have a different culture but here, we are only one. We are like a family."