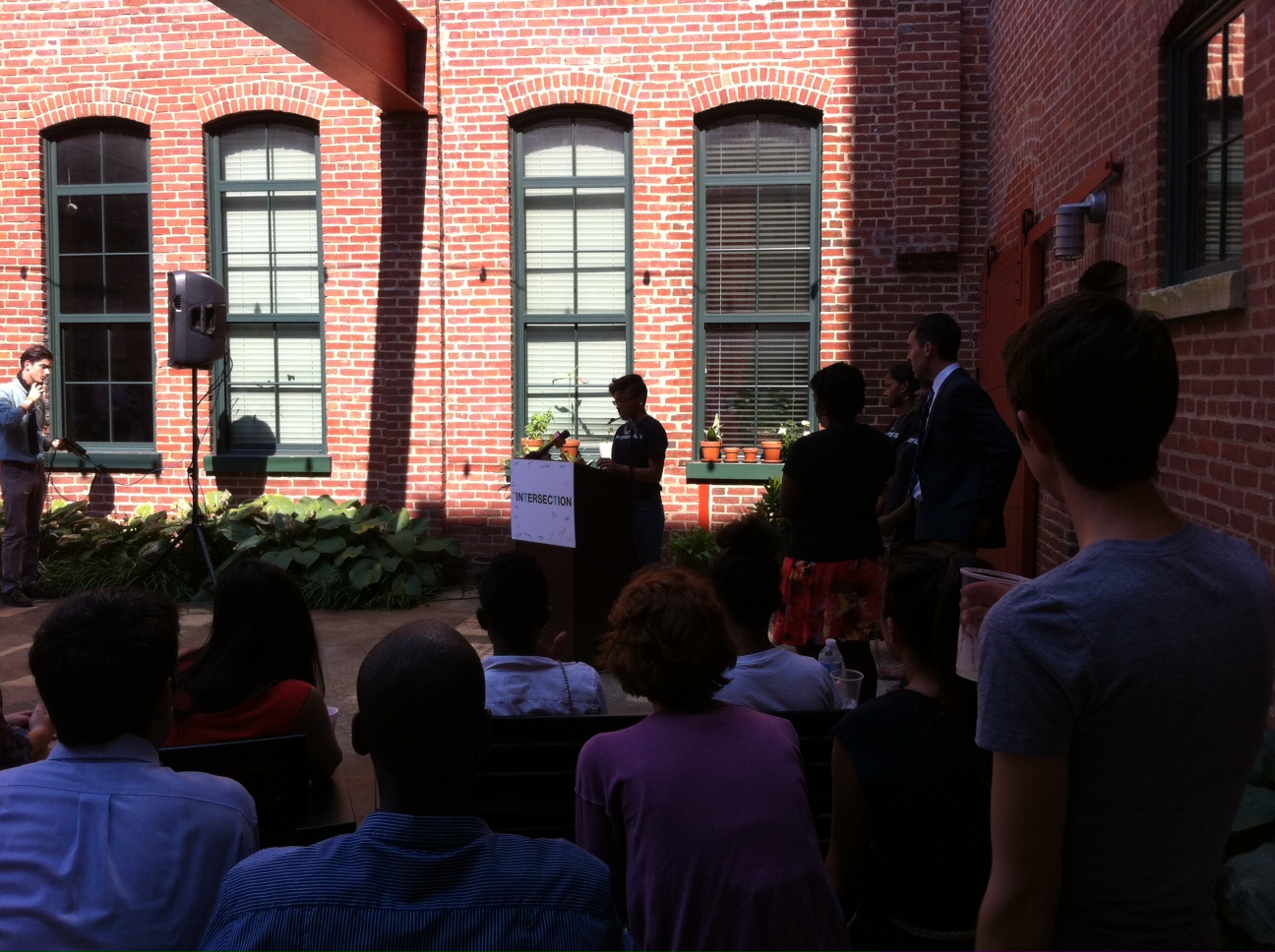 The Lines Between Us went to an event in Remington on Tuesday, June 25, hosted by youth advocacy organization "The Intersection." They were kicking off a "Gun Violence Listening Campaign."
The idea? Students talk about how gun violence impacts their lives, in order to start a conversation across the city about how to end gun violence.
We gathered stories from many young people. More to come in the following weeks.
First, the stories that "The Intersection" featured at the kickoff event.
You can listen to their stories in the mp3 above. First up is Taikira White, a rising senior at Baltimore City College High School. Then Dena Robinson, an ESL educator at Hamilton Elementary/Middle School. Then Zeke Cohen, executive director of The Intersection.