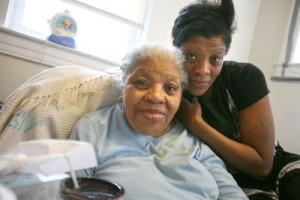 We received word that Lucille Gorham, an East Baltimore resident and community activist for nearly half a century, died on Saturday at the age of 81.
Sheilah visited Gorham's daughter Lorna Alexander last week to discuss her mother's legacy. Alexander is the oldest of Gorham's eight children and she described her mother's efforts advocating for residents of the Middle East community.
The Daily Record described Gorham's life and work in a Nov. 6 article. Image above courtesy of The Daily Record.