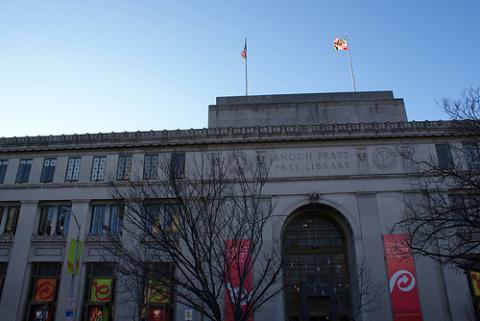 If you're at this website, you're probably already thinking about issues like inequality and inclusion.
We'd love you to come to our December 4 screening of Race: The Power of an Illusion.
Here are some other opportunities to get out and meet people who are trying to advance the conversation.
Ongoing
Center Stage's "My America"
Kwame Kwei-Armah asked a diverse group of 50 playwrights to write an essay about "their America."
Baltimore

Wednesday December 5
"Action Steps and Benchmark" meeting for Morgan Community Mile, a community plan project by Morgan State University
Center for the Built Environment and Infrastructure Studies, Morgan State University
Baltimore
6 to 8 p.m.
Thursday December 6
Associated Black Charities' "Girls Night Out: A Candid Discussion About Women and Race"
Frederick Douglass-Isaac Myers Maritime Museum
Baltimore
5:30 p.m.

December 12
Antero Pietila and Citizens Planning and Housing Association discuss segregation and fair housing
Pratt Central Library
Baltimore
6:30 p.m.
PHOTO CREDIT: flickr/kezee