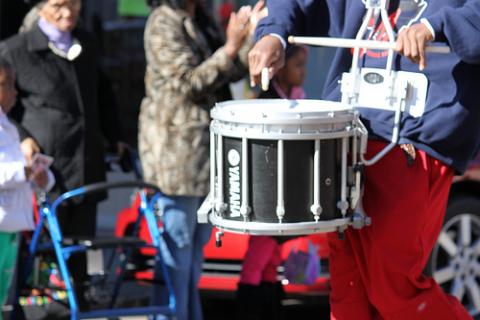 Sunday, January 20
St. Francis Xavier Church, which describes itself as "the oldest African-American Catholic faith community" will hold a opening mass celebration on Sunday to celebrate the start of its 150 year anniversary.
In 1863, just after President Lincoln's Emancipation Proclamation declared an end to slavery in the Confederacy, black Catholics in Baltimore bought a protestant Church at Talbot and President Streets, and named it St. Francis Xavier Church. Over the decades, the congregation has moved to different buildings. Since 1968 its church has been on Caroline Street at East Oliver Street.
The East Oliver Stret location is where Archbishop William E. Lori is to say a Mass of Celebration at 10 a.m. this Sunday. Then Mayor Stephanie Rawlings Blake is to unveil the "St. Francis Xavier Way" street sign, followed by a reception at the Dr. Bernard Harris Sr. Elementary School across the street.
Pastor James E. McLinden, S.S.J. said the parish is planning monthly events and activities for a year, to celebrate the anniversary. You can read the church's history if itself here:
Monday, January 21
The 6th Branch, a veteran-lead community service organization in Northeast Baltimore and leader of "Operation: Oliver" will hold its second "Dr. Martin Luther King, Jr. Day of Service" on Monday, Jan. 21 from 10-2 p.m.
Last year over 100 people turned out to remove trash and debris from alleys and streets. The organization expects upwards of 200 people this year to continue work on ongoing projects in the Oliver neighborhood. The location of this year's day of service is 1500 North Bethel Street in Baltimore. Those interested are encouraged to RSVP on Facebook.
If you have an event that you would like to add to the The Lines Calendar, email it to [email protected].