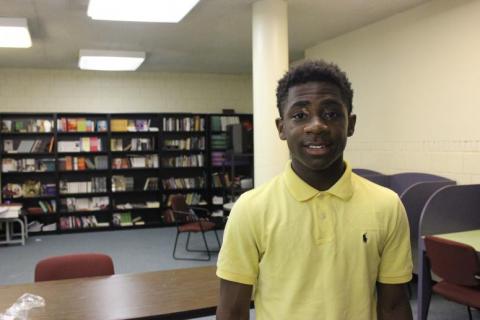 This segment originally aired July 19, 2013.
Minority juveniles are drawn into Maryland's juvenile justice system at a disproportionate rate, at every level, from arrest to sentencing to incarceration.
It's known popularly as "DMC": disproportionate minority contact. Racial disparities in contact with the juvenile justice system have been so stark for so long, that since 1992 the federal government has had the right to withhold juvenile justice funds from states which fail to pursue strategies to reduce those disparities.
Today, Maryland Morning senior producer Lawrence Lanahan visits with a 15-year-old boy at an evening check-in center for juvenile offenders in west Baltimore.
At linesbetweenus.org, you can also hear Sheilah talk to two men running DMC reduction programs in Baltimore: Ernest Dorsey from the PACT Center, and Maceo Hallmon from the Parent and Youth Empowerment Program.
You can see Maryland's DMC data for yourself here. Check out "Appendix O" for the number that measures DMC: the "relative rate index."
Here's Maryland's three-year DMC plan from FY 2009--2011, and...the plan from 1997--1999.