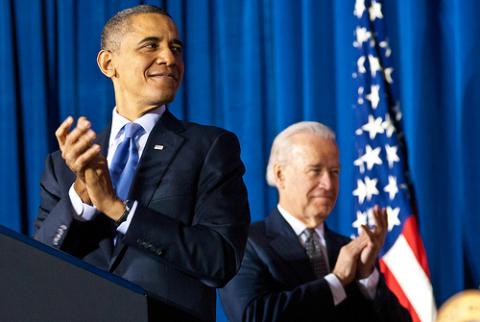 On Tuesday night, President Barack Obama relished his election to a second term in office. His victory was decisive, but the campaign that led to it was contentious. It showed sharp lines splitting the electorate. And hints of racism, sometimes not subtle. What role did race play in this election, as compared to 2008? And what has this president done to bridge divides? Sheilah talks about all this with Lester Spence, Associate Professor of Political Science and Africana Studies at Johns Hopkins University.
And -- Maryland voters approved same-sex marriage at the ballot box on Tuesday, marking a shift in public opinion that's been occurring over the last several years. Same-sex marriage had been defeated 32 times by voters across the country prior to Tuesday night. Now, Maryland will join eight other states and the District of Columbia in allowing same-sex marriage.
We wondered what this means moving forward for the lesbian, gay, bisexual and transgender, or "LGBT", community in Maryland.
We talk with Carrie Evans, executive director of Equality Maryland, an advocacy group that worked to pass the same-sex marriage law. And, Dana Beyer also joins us. She is the executive director of Gender Rights Maryland, a transgender rights advocacy group.
The Transgender Day of Remembrance, an annual event memorializing transgender murder victims, will be held at the First Unitarian Church of Baltimore on November 20 at 6:30 p.m.
Photo of Barack Obama and Joe Biden. Credit: White House / Creative Commons