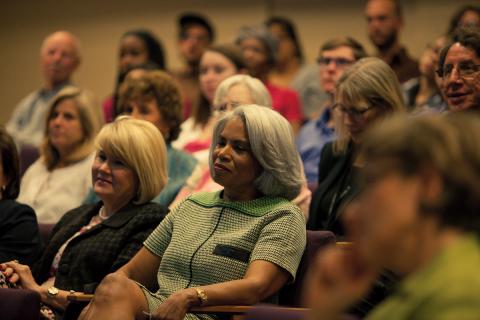 After a year-long run, "The Lines Between Us" came to an end at a live event on Thursday, September 26 at the University of Maryland School of Social Work in downtown Baltimore. Our theme for the evening: What tools do local, state, and federal governments have to dismantle the drivers of structural inequality?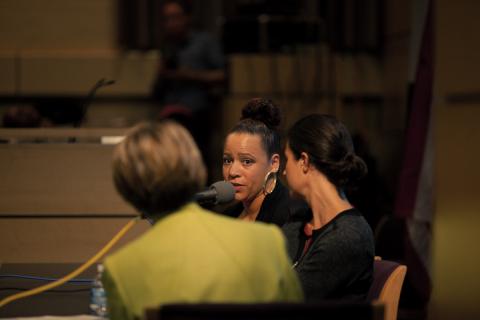 Sheilah Kast spoke with Nikole Hannah-Jones, a civil rights reporter with the investigative news outlet ProPublica whose series "Living Apart," about housing integration over the past 40 years, won Columbia University's Paul Tobenkin award in May.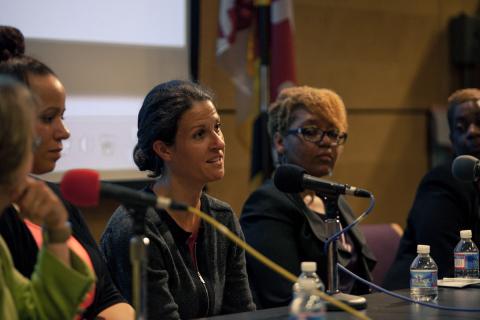 Also part of the conversation was Megan Haberle, an attorney with the Poverty and Race Research Action Council, which has studied efforts to integrate housing in the Baltimore region.
Tom Hall spoke with representatives of local and state agencies who are positioned within the system...to change the system.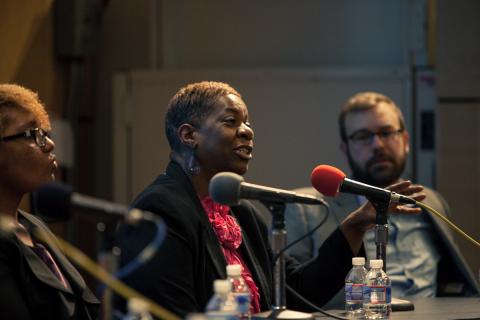 Lisa Garry is director of system reform projects with the Department of Juvenile Services. She has worked for a long time on the issue of racial disparities in contact with the juvenile justice system.
Lisa Williams is the director of the Office of Equity and Cultural Proficiency with Baltimore County Public Schools.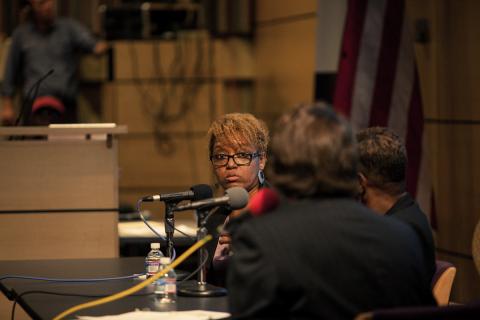 Both conversations are part of this final episode. There was also a lively audience Q&A session at the event, which you can listen to here.
Thanks very much to the University of Maryland School of Social Work, its Dean Richard Barth, and its Chair Meadow Lark Washington for hosting our wrap-up event. And thanks to Atwater's for providing sandwiches to our guests.
--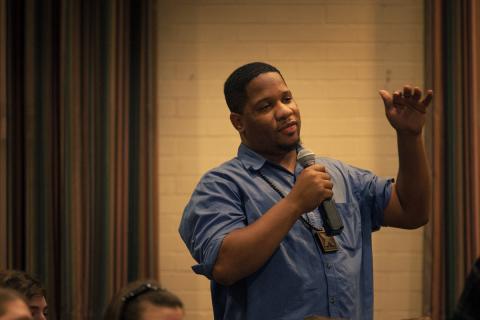 A personal note:
So many people helped to make "The Lines Between Us" a reality: WYPR's staff, board, and community advisory board, individual and institutional funders of the series, our amazing Lines Between Us advisory committee, the Baltimore Neighborhood Indicators Alliance at the University of Baltimore, so many people in the community who took the time to help us understand their concerns, listeners who bravely shared their own personal stories, and everyone who tuned in.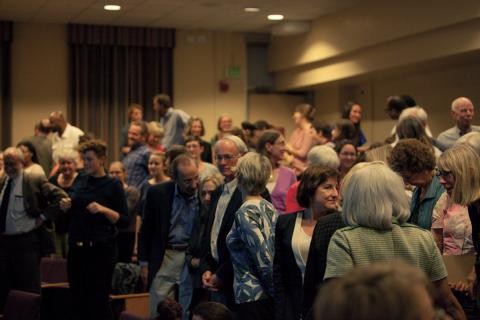 Thank you all. We hope this website will continue to be a resource for the community for years to come.
Thanks,
Lawrence Lanahan
Senior Producer, Maryland Morning, WYPR 88.1FM