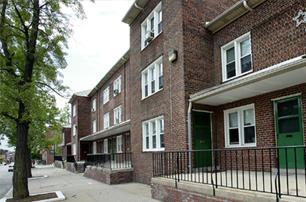 Today on "The Lines Between Us", we're looking at public housing in the Baltimore region.
Public housing in Baltimore used to evoke images of high rise towers with names like Flag House Court and Lexington Terrace. Before that, public housing was a beacon to working-class families looking for a place to gather momentum for a move into the middle class. (At right is Poe Homes, photo from baltimorehousing.org.)
Baltimore City is home to almost 20,000 public housing residents, and a voucher program provides rental housing subsidies to an additional 12,000 city families. But it is a regional issue.
In 1971, Baltimore County didn't have a public housing authority. Then Baltimore City Housing and Community Development Commissioner Robert Embry proposed a policy to keep residents of surrounding counties out of city public housing, telling the Baltimore Sun he hoped his policy would "encourage suburban areas to come up with ways to meet the needs of their own low-income residents rather than relying on Baltimore city to meet these needs."
In 2005, federal judge Marvin Garbis said in an opinion that the U.S. Department of Housing and Urban Development needed to take a regional approach to the city's public housing residents, writing, "This Court finds it no longer appropriate for HUD… to limit its consideration of desegregative programs for the Baltimore Region to methods of rearranging Baltimore's public housing residents within the Baltimore City limits."
One of our guests today was the main expert witness for that lawsuit, Thompson v. HUD. john a. powell is director of the Haas Diversity Research Center at the University of California Berkeley Law School.
Also joining us is Rhonda Williams, author of The Politics of Public Housing: Black Women's Struggles against Urban Inequality, much of which focuses on Baltimore, associate professor of history at Case Western Reserve University in Cleveland.
Our third guest is Michael Middleton, chair of the Cherry Hill Community Association. Cherry Hill, in southwest Baltimore, has a high percentage of residents living in public housing, and they have drafted this "master plan" for their community's future. You can hear Michael Middleton discuss the plan here.
In the last segment of the episode we hear from a participant in the Baltimore Housing Mobility Program.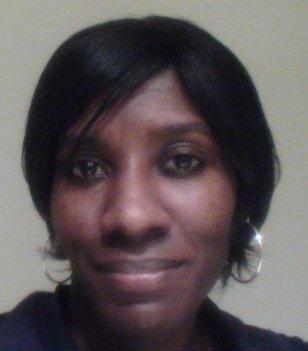 In 2009, Nicole (last name has been withheld) moved from the Druid Hill area of Baltimore City to Columbia, Maryland. The Baltimore Housing Mobility Program began in 2003, as HUD was tasked with crafting a more regional approach that would give residents in public housing access to integrated, mixed-income neighborhoods.
BHMP is open to Housing Choice Voucher Program participants (formerly known as Section 8) and public housing residents.
Nicole said she chose to participate in the program because she wanted a safer neighborhood and a better school system for her son. According to a 2009 report on the program, 86 percent of new participants responded that they applied for the program to find a neighborhood with a lower crime rate. More than 1500 participants have relocated to surburban areas in the Baltimore region since the program began.
To discuss the advantages and the implications of various approaches to public housing, Tom speaks with Dr. Stefanie DeLuca, associate professor in the sociology department at Johns Hopkins University.