"I don't believe I am capable of sitting in my office and figuring things out on my own about places I've never been and people I've never met," she says. "I have a lot to learn from people themselves. They have a lot of answers I don't have."
- Dr. Stefanie DeLuca as quoted in Johns Hopkins Magazine.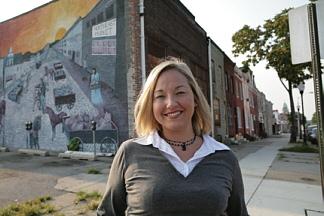 In this web extra, Tom asks Dr. Stefanie DeLuca, associate professor in the sociology department at Johns Hopkins University, about the differences in how individuals prioritize what they want in a home and in a neighborhood.
Dr. DeLuca has spoken with hundreds of families in the Moving to Opportunity Program and the Baltimore Housing Mobility Program. The programs give individuals access to surburban neighborhoods in an effort to move public housing residents out of segregated, urban settings with high poverty rates.