Friday, September 6, 2013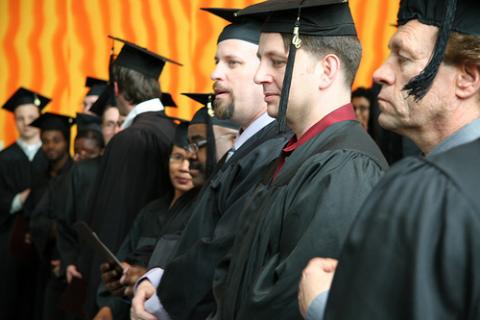 Minority access to colleges and universities is growing. But according to a report released a few weeks ago by the Georgetown Public Policy Institute, that trend masks a growing form of inequality in higher education. The American postsecondary system, the report says, "is a dual system of racially separate and unequal institutions."
The report found that since 1995, eight out of ten white enrollments have been at what they call selective colleges and universities, about seven out of ten black and Hispanic enrollments were at two- and four-year so-called "open access" schools.
Today, we check in with report co-author Anthony Carnevale, as well as three people involved in higher education in our region. Tracey Durant is part of the Associated Black Charities advisory committee for higher education public policy. (Disclosure—ABC is one of this series' many funders.) John Banks is an adjunct instructor and academic advisor at the Community College of Baltimore County. Joe Fisher is founder of First Generation College Bound.
Here's a link to the Georgetown report, Separate and Unequal: How Higher Education Reinforces the Intergenerational Reproduction of White Racial Privilege...
...and a few reports from Associated Black Charities:
Higher Education: Demography Does Not Define Destiny