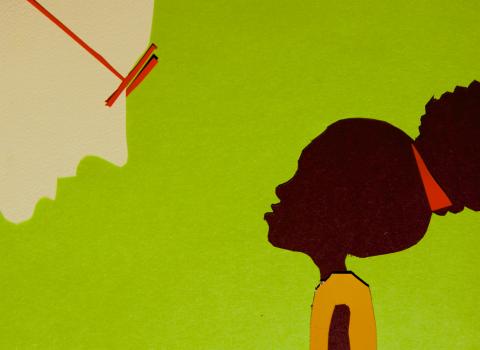 UPDATE: Many listeners are discussing this episode online. To add your two cents, go to the Maryland Morning page.
Previously on our program, we've examined the lack of diversity at nonprofits in the region, particularly in executive leadership roles.
Many of these nonprofits are working to address social problems concentrated in poor neighborhoods—neighborhoods that are often populated overwhelmingly by people of color.
Today, we'll explore the racial dynamics that come into play when white-led organizations work with these communities.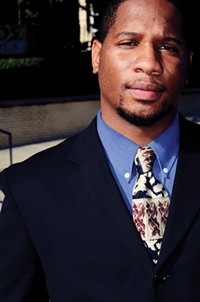 First, an essay from Dayvon Love of Leaders of a Beautiful Struggle, a for-profit youth-led think tank and political action committee in Baltimore. When a coalition of youth advocates rallied last year to stop the construction of a jail in Baltimore for juvenile offenders charged as adults, Leaders of a Beautiful Struggle criticized the coalition for ignoring longstanding black-led grassroots activism against the jail.
Then, we'll hear reactions to that essay and thoughts about race and power dynamics among those serving our poorest communities from three guests. Angelo Solera, executive director of Latino Providers Network, shares his concerns about organizations that want to provide services or do research in the Latino community. Joining him are Dianne Lyday and Adar Ayira of Baltimore Racial Justice Action, an organization with separate affinity groups for white anti-racism activists and activists of color. (Disclosure: Adar works at Associated Black Charities, which is a funder of this series.)
Our guests' organizations are holding many events and workshops over the next few weeks. Tonight, at the 2640 space in Charles Village, Leaders of a Beautiful Struggle hosts a debate called "Black Students Led By White Adults: Liberation or Subordination?"
LBS is also in the midst of a series of "white allyship" workshops, which continue on July 3, July 11, July 18, and July 25.
Baltimore Racial Justice Action holds training sessions on July 12, July 13, July 26, and July 27. There are separate workshops for whites and people of color.
Latino Providers Network has a community calendar. For membership information, go here.
Please share your reactions to this conversation! Send us an e-mail or leave a voicemail that we can use on air or at our website at [email protected] or 410-881-3162. Or discuss with each other on Twitter or Facebook. Read other listener stories at our Your Stories feed.
--
A few weeks ago we spoke with Adrian Muldrow, program manager for the Druid Heights CDC, We Can Achieve Program. Adrian is also vice president of Baltimore's branch of the NAACP, and he wrote this week to tell us that the branch will host an event tonight to honor Baltimore Raven Jameel McClain for his philanthropy. Again, that's tonight at the Monaco Hotel on Charles Street. For more information, you can e-mail [email protected] or call 410-366-3300.
More community events at the LINES Calendar.