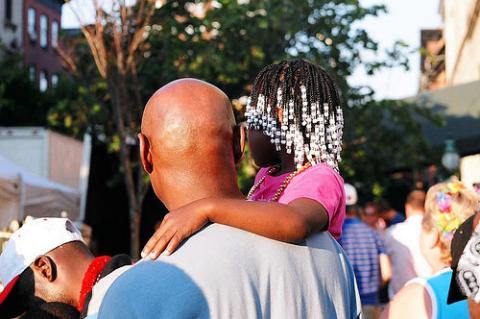 In many Baltimore neighborhoods, crime, arrest and prison may be seen by young people as the facts of life.
On today's episode of The Lines Between Us, Dr. Nancy La Vigne, director of the Urban Institute's Justice Policy Center tells us about the factors perpetuating this cycle from generation to generation, and identifies what supports children of incarcerated parents need.
Then to talk about some of the realities faced by Baltimore City's teenager and young adults, we hear from Adrian Muldrow, who is working with young people at risk of incarceration, trying to steer them away from the mistakes he made. Muldrow is the program manager for the Druid Heights CDC, We Can Achieve Program.
More from our guests
A full rundown of Dr. La Vigne's research, including her research on Baltimore's reentry population and children of incarcerated parents, can be found here.
For video interviews of some of Muldrow's WCA students, head over to his YouTube channel.
If you would like to get in touch with Muldrow about supporting the participants of WCA, he has given the Maryland Morning staff permission to publish his contact information. 410-523-1350 ext. 234 (office), 443-413-4679 (cell.)
If you would like to hear Dr. La Vigne discuss what's behind the experience that so many people have-knowing someone who has served time, and hear Adrian Muldrow share how he addresses gangs with his participants, head over to today's segment page on wypr.org.