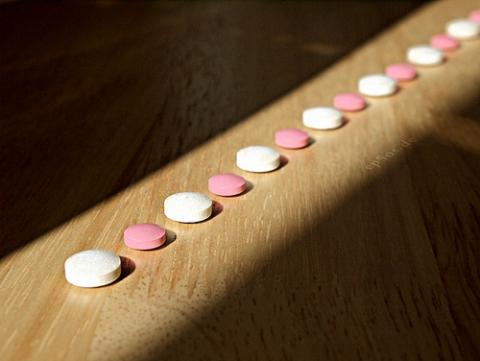 More than 17,000 people in Baltimore are addicted to an illegal substance. That's about 3.3 percent of the population—higher than the national average. We wanted to find out: what challenges do those people face in beating these addictions? What factors can affect whether someone can be successful in recovery? And what sort of stigma do they face? Sheilah talks about this with Trina Morris, Outreach Coordinator for the Recovery Network-University Psychological Center. She works with addicts in the Lexington Market area of Baltimore. We also talk with Carl Lejuez , Director of the Center for Addictions, Personality, and Emotion Research at the University of Maryland-College Park. She also speaks with Monnica Williams, Associate Director of the Center for Mental Health Disparities at the University of Louisville. She's written about stereotypes of addicts.
And later in this episode, a play written by a prisoner. Tom Hall talks to two men on the outside who are showing men on the inside the healing power of theater.
In 2007, theater artist Bashi Rose began working with inmates at Maryland prisons, using role-playing, improvisation and other theater techniques. The program is called D.R.A.M.A--Direct Responses Alleviate Misdirected Aggression. On April 29 and May 6, the group will perform a play called The 'N' Word at the Maryland Correctional Training Center (MCTC) in Hagerstown. The play was written by Kelly Franklin, an inmate there.
Tom Hall talks to Bashi Rose, Open Society Institute and Black Male Achievement Fellow and the co-founder of Nommo Theater, and to Mike Perry, a founding member of the D.R.A.M.A. group at MCTC and the Friend of a Friend mentoring program, and a program assistant with the American Friends Service Committee. (Mike Perry claims the Department of Public Safety and Correctional Services has banned "Friend of a Friend" from some prisons. To hear his accusations and a response from DPSCS, visit wypr.org.)
The 'N' Word was written by Kelly Franklin and is directed by Kelly Franklin and Bashi Rose. Details on performances are below, and there is more information here.
Monday April 29, 2013 4:00pm
Monday May 6, 2013 4:00pm
Maryland Correctional Training Center
18800 Roxbury Road
Hagerstown, MD 21746
Outside guests are strongly encouraged come support their work. To begin the process, please email Bashi Rose at [email protected].