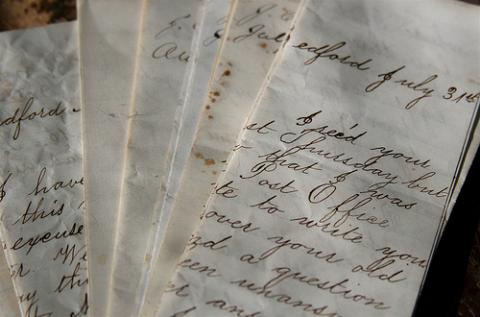 In the beginning of the series, we focused on housing, particularly the history and policies that caused Baltimore to be divided among racial lines. We received a lot of response from that part of the series, and have since turned our attention to examining economic opportunity and income inequality.
We've looked at how having-or not having-social networks, transportation, job training, internships, children and even an accent can affect employment opportunities.
But we want to take the opportunity to again shed some light on these issues from your perspective.
One of the components of this series is devoted to continuing the discussion-after the broadcast ends. We have created a "Your Stories" page so you can tell us about where you see inequality functioning in the Baltimore region.
In this week's episode of LINES, we share some of those stories and listener comments.
You can be next to tell your story-in words, pictures, or in sound. Here are some ways to share your story via social media:
Leave a voicemail for us to use on-air or online: 410-881-3162
Email: [email protected]
Facebook:http://www.facebook.com/TheLinesBetweenUs
Twitter: http://twitter.com/LinesBetweenUs(hashtag #WYPRLines)
YouTube:http://www.youtube.com/user/TheLinesBetweenUs
Flickr:http://www.flickr.com/people/thelinesbetweenus/
Soundcloud: http://soundcloud.com/the-lines-between-us