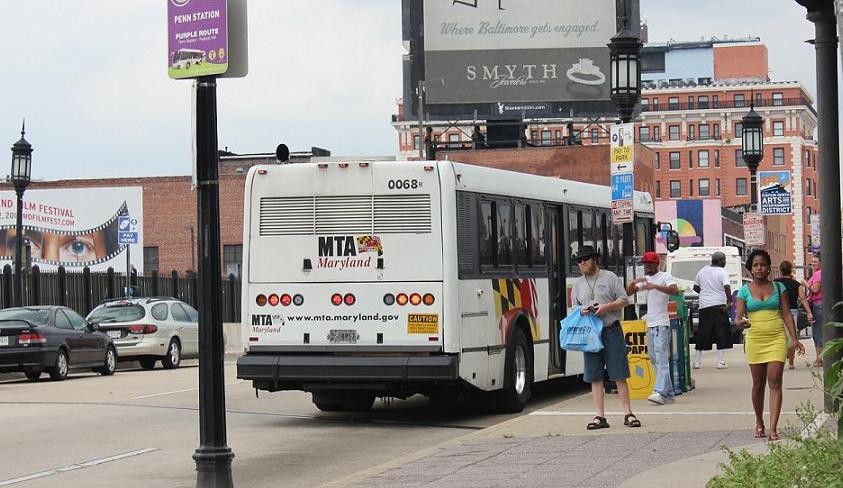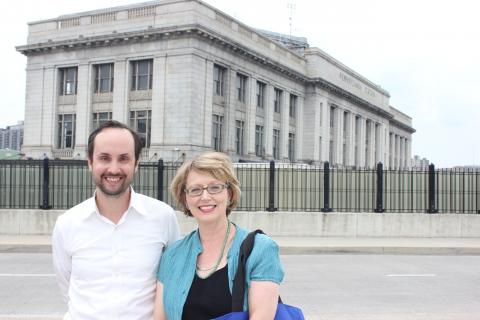 Sometimes the lines between us are right under our noses.
Urban planner Daniel D'Oca is working on a book called The Arsenal of Exclusion and Inclusion. It's about the barriers in cities—both in policy, and physically right out on the street—between people of different backgrounds.
These literally are the lines between us.
Dan is a principal at Interboro Partners in Brooklyn, New York, an office of architects, urban designers, and planners. But he happened to be in Baltimore for one day this week, and he took us around to Penn Station, a "pocket park" at the corner of Lafayette and St. Paul streets, and a stretch of Greenmount Avenue that runs up the east side of the wealthy Guilford neighborhood. See a Flickr photo gallery of our trip!
He showed us aspects of design that bring people together...and push them apart.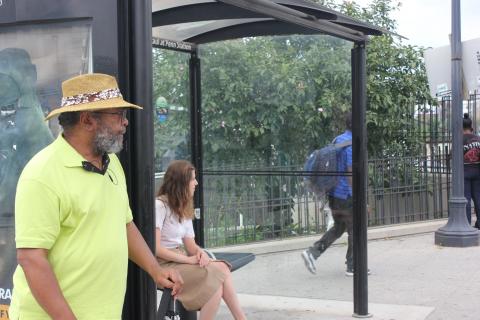 Arsenals of Exclusion and Inclusion will be published by Actar next year--his co-authors are Tobias Armborst and Georgeen Theodore.
Right now, though, you can read their blog, which includes, among other things, thoughts on an "All in the Family" episode about blockbusting.
There's also an excellent episode of the radio program 99% Invisible that features Dan pointing out "weapons of exclusion."
We interviewed Dan in 2011 during the Baltimore: Open City exhibition.
Dan is also Assistant Professor of urban and architecture history and theory at MICA, and Design Critic in Urban Planning and Design at the Harvard Design School.
Then -- for the past few weeks, the verdict in the George Zimmerman trial has been resonating in communities throughout the Baltimore region, and the nation. That includes Northwest Baltimore, where residents found parallels with a violent incident that happened there in 2010. It involved the assault of 15 year old Corey Ausby, who's African American. Ausby was confronted by Eliyahu Werdesheim, who's Orthodox,and at the time a member of a neighborhood watch group called Shomrin. Werdesheim, who is white, was found guilty of assault and false imprisonment. Werdesheim's brother, Avi, was also charged with assault, but was cleared of all charges. The victim, Corey Ausby, refused to testify at the trial. We talk with two residents of northwest Baltimore. Phyllis Ajayi, an African American woman, and Nathan Willner, an Orthodox Jewish man, co-chair the Community Conversations Leadership Team. The group meets monthly to talk about relations between their respective communities in their neighborhood.